Concrete Looks Better with Polyethylene Inside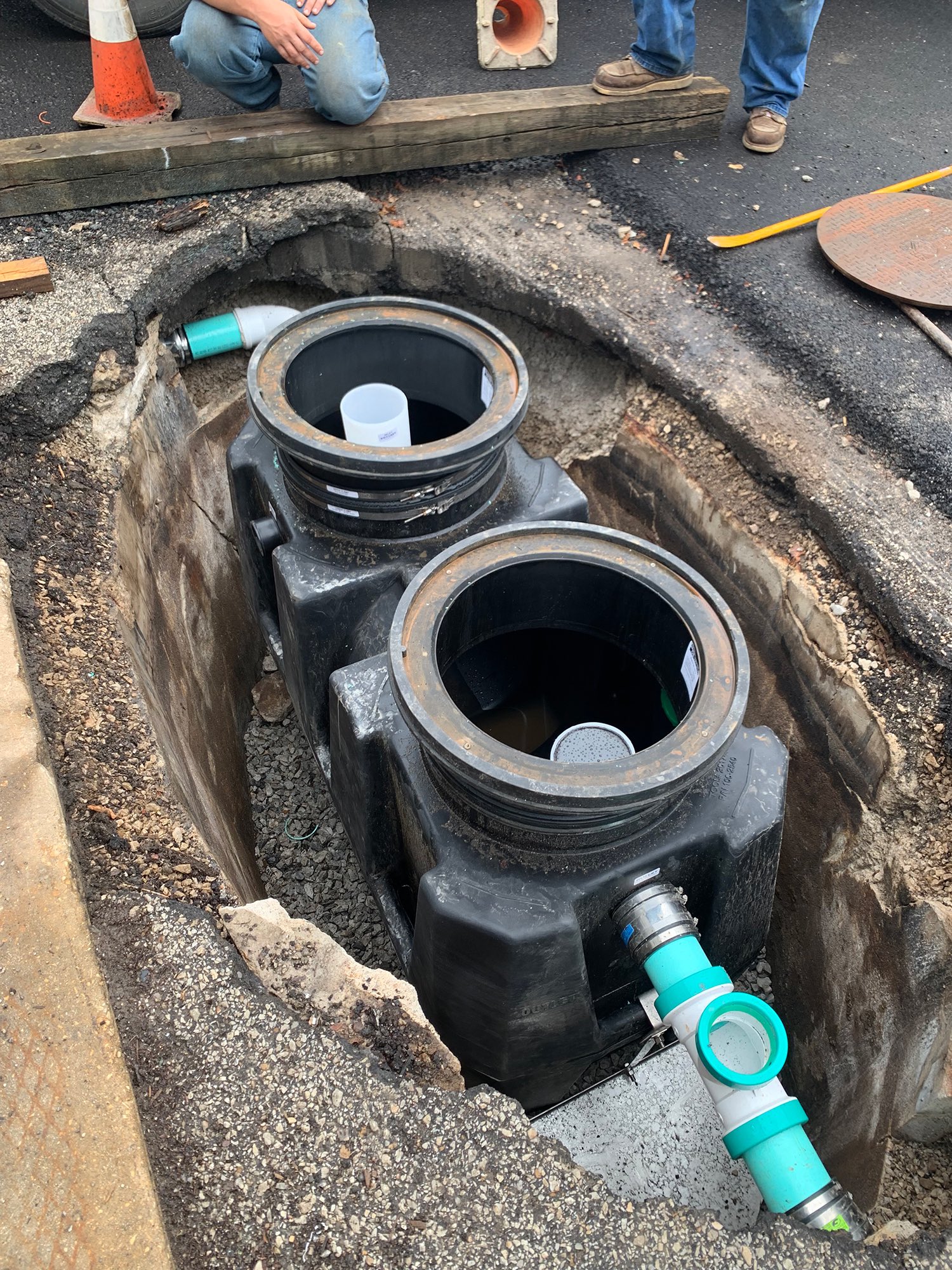 In September of 2020, our oil separator lineup gained official approval in Johnson County, Kansas (Johnson County Wastewater). For decades, concrete has been the go-to material of construction for separators in this jurisdiction. In previous posts, we have covered the benefits of polyethylene over concrete as it relates to oil separators.
We have another real-world example.
A civil engineer in Kansas City called to inform us of a concrete oil separator that failed at a local Public Works Facility. A large truck had driven over the cover, and the unit collapsed. Rather than replace the existing separator with an identical 10,000 lb. concrete tank, they were looking for a lightweight alternative that was readily available. In addition, the civil engineer was hoping to drop the Striem replacement oil separator inside the existing concrete tank to avoid unnecessary excavation and removal of the compromised material.
Striem worked with the civil engineer, Johnson County Wastewater, the installing contractor and the purchasing wholesaler to conduct a seamless retrofit installation at the Public Works Facility.
The project was complete in under two days, and the separator will last a lifetime.