Thanks for Stopping By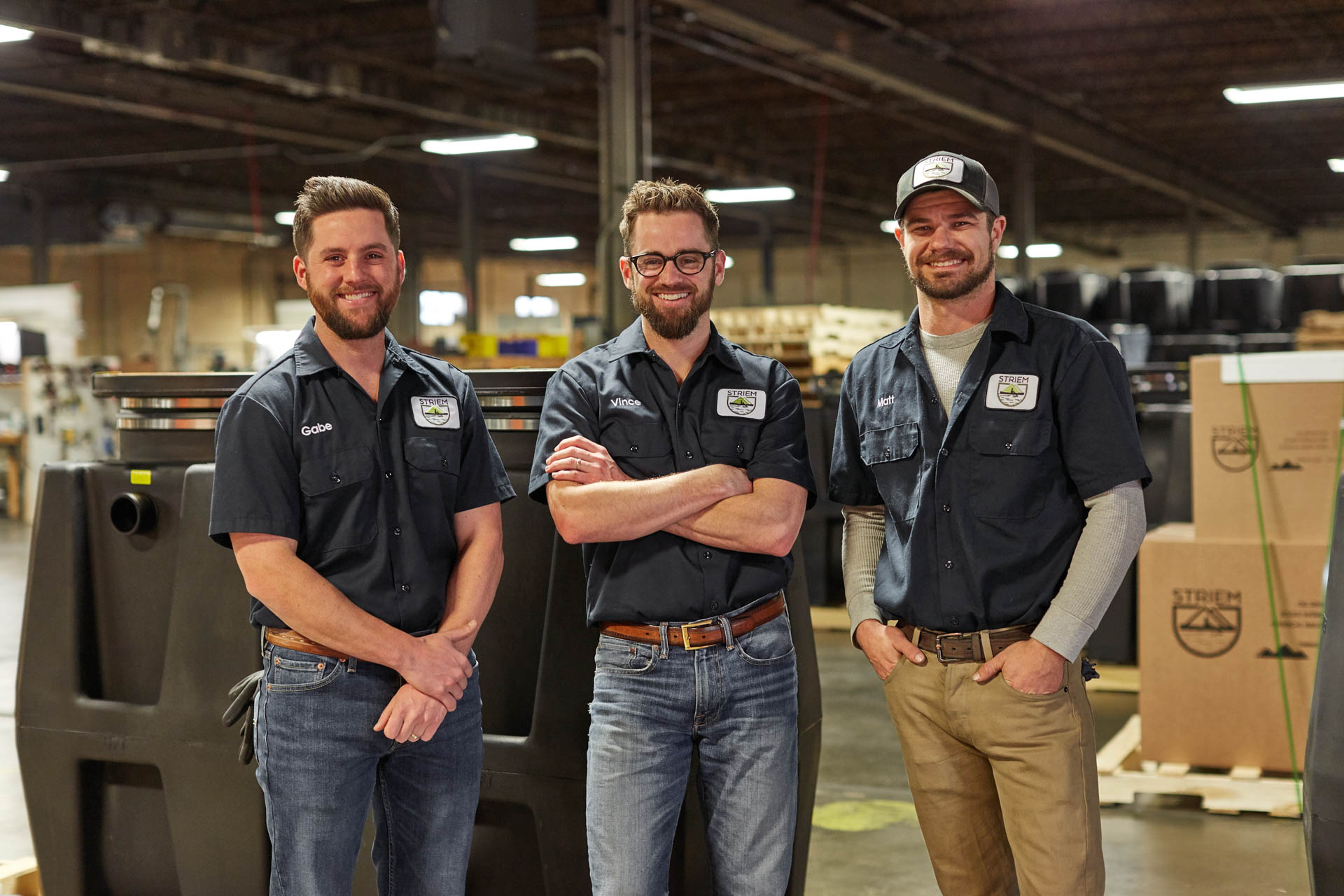 We formed Striem in 2015. Our website was a little more "vintage" then. But we weren't focused on websites at that point. We were focused on shaking hands with customers, learning our products, and finding great people to help us build them. That's why we hired Matt (pictured far right), our first employee. He started out as a fabricator, and now runs our shop. A website can tell a good story, but it's all of our dedicated employees that got us here.
From the entire Striem Team, thank you for stopping by our new website. We hope that you're a little bit happier after you've visited.