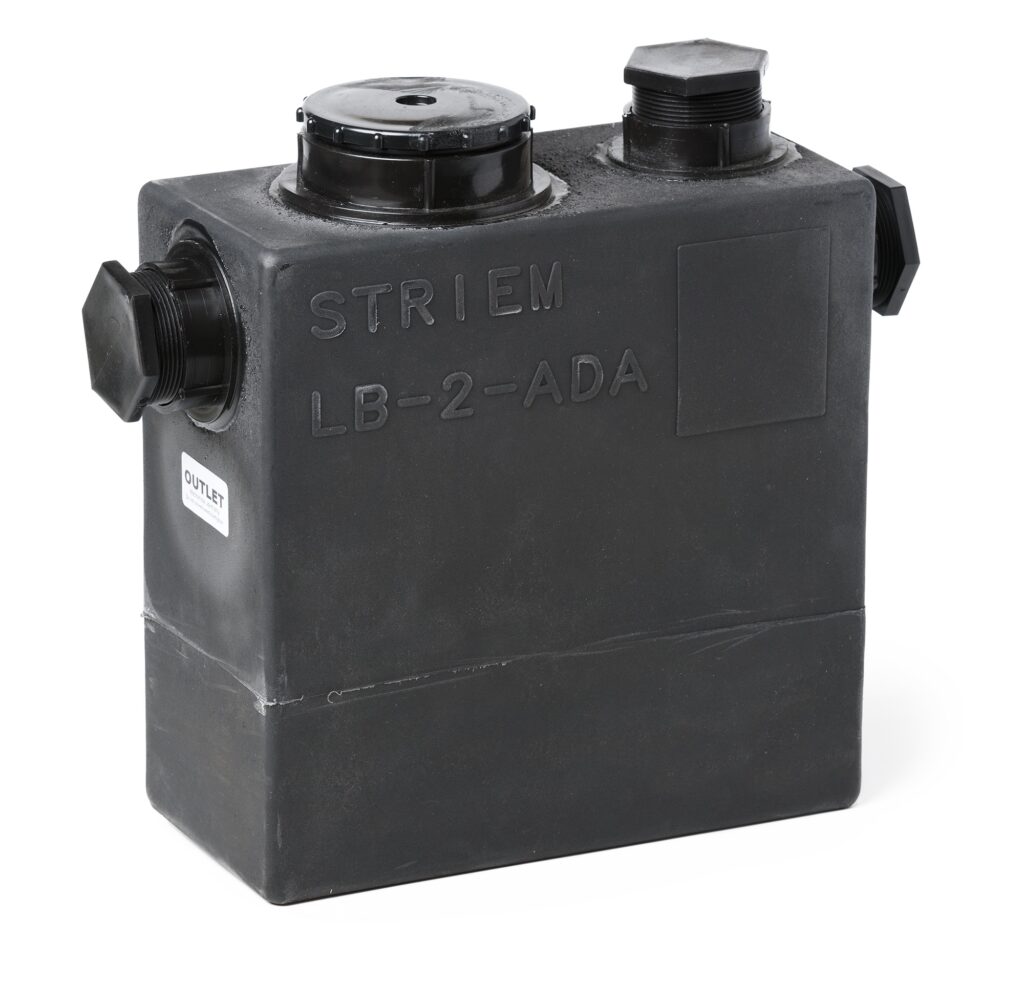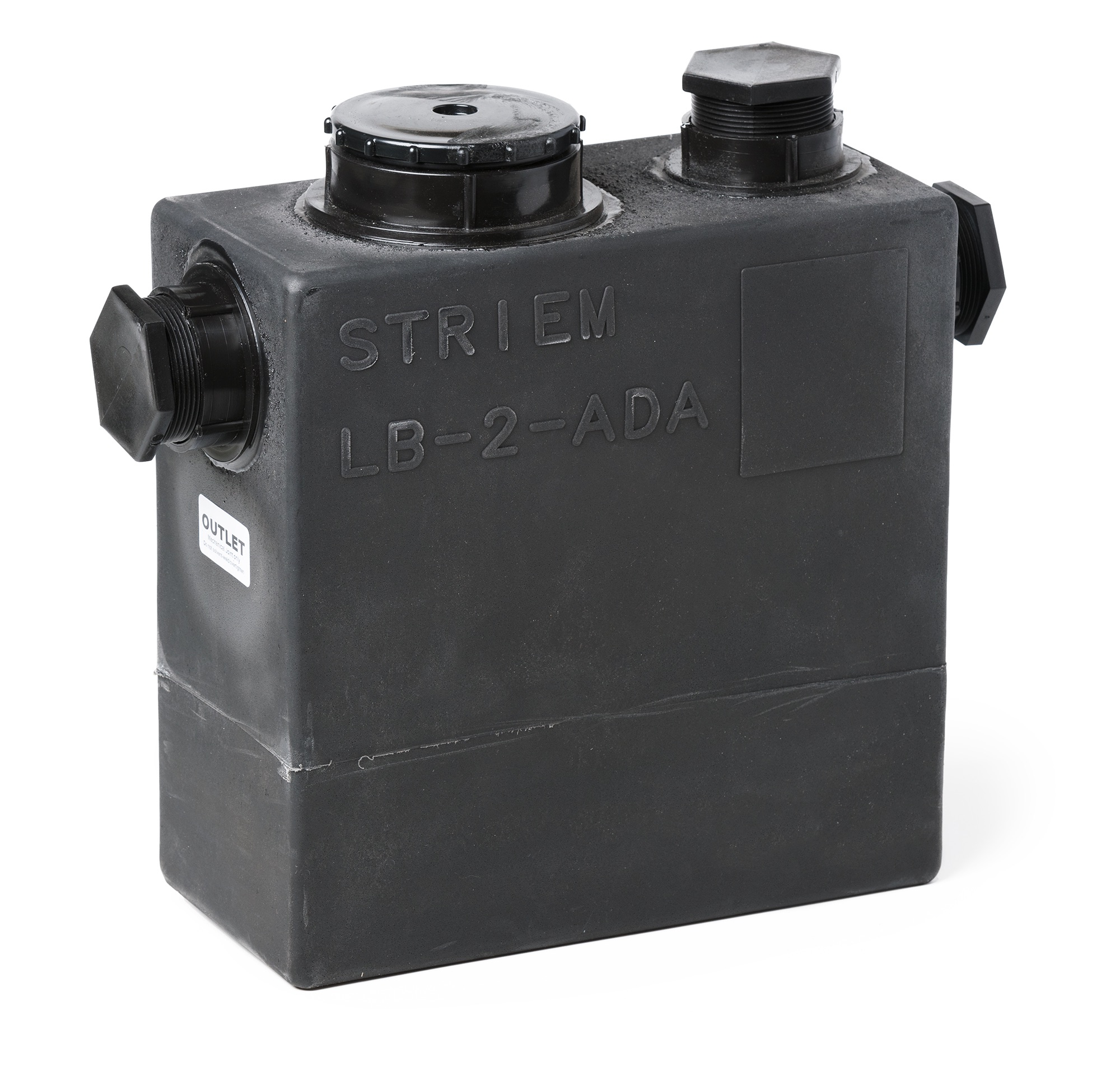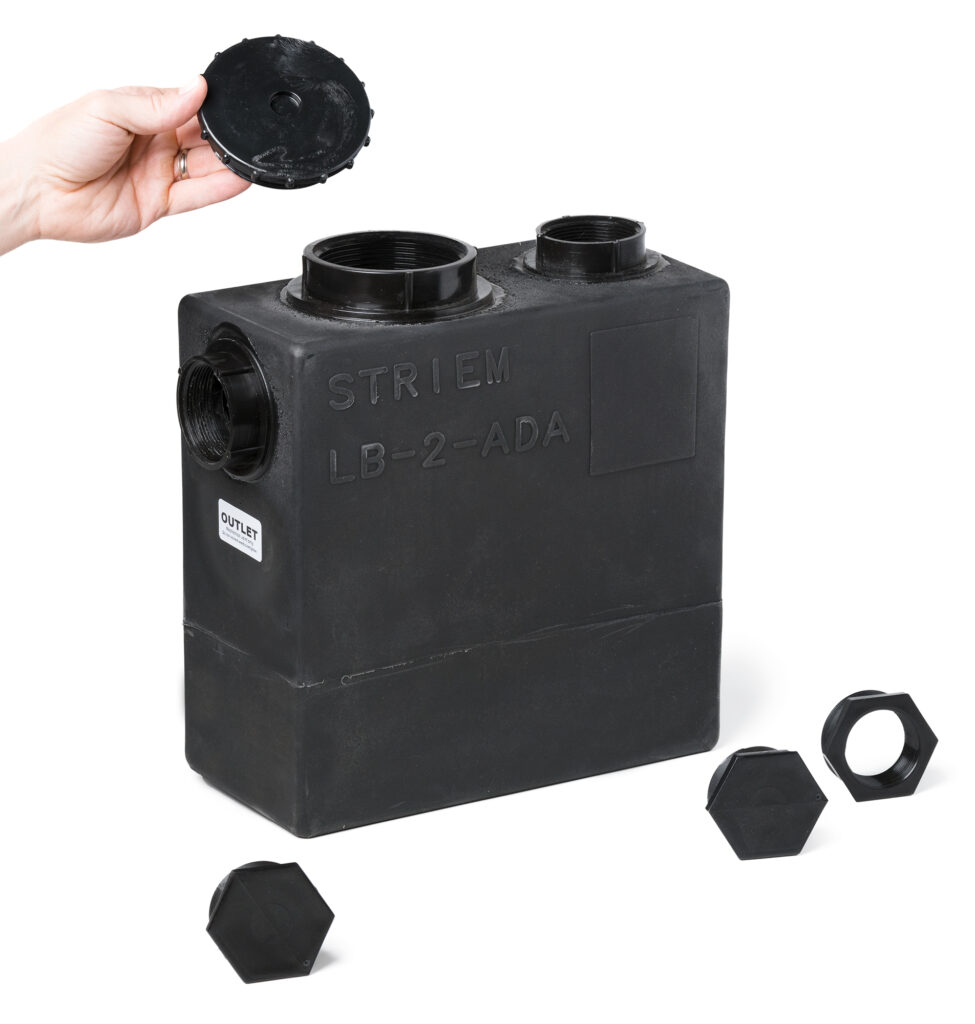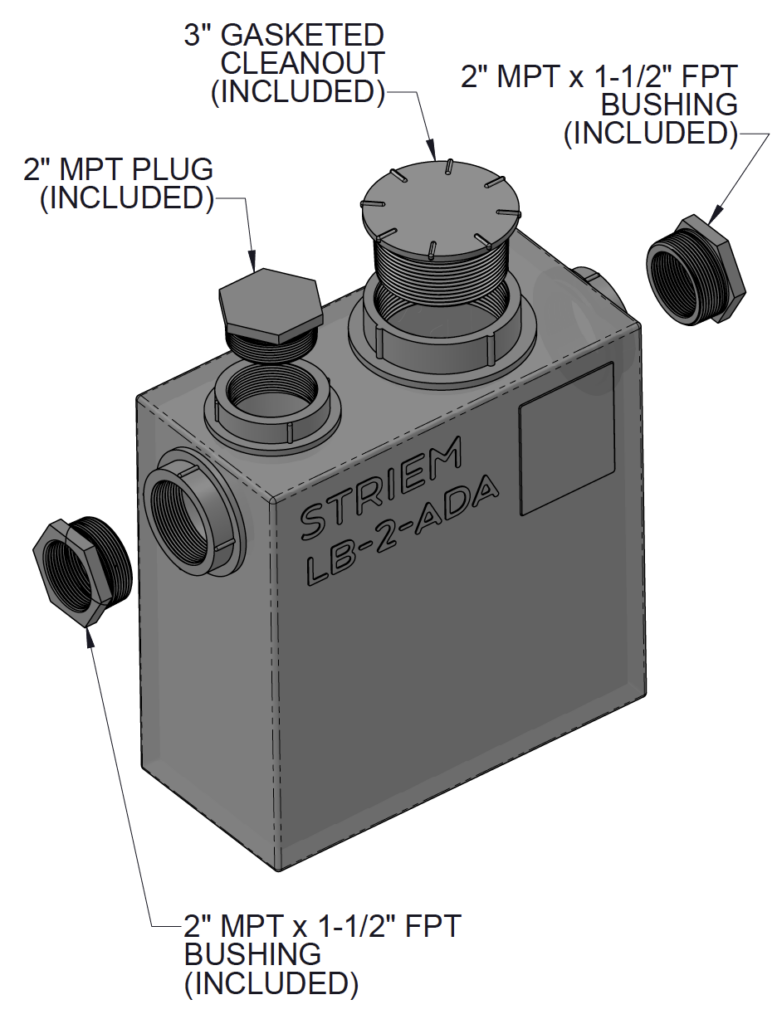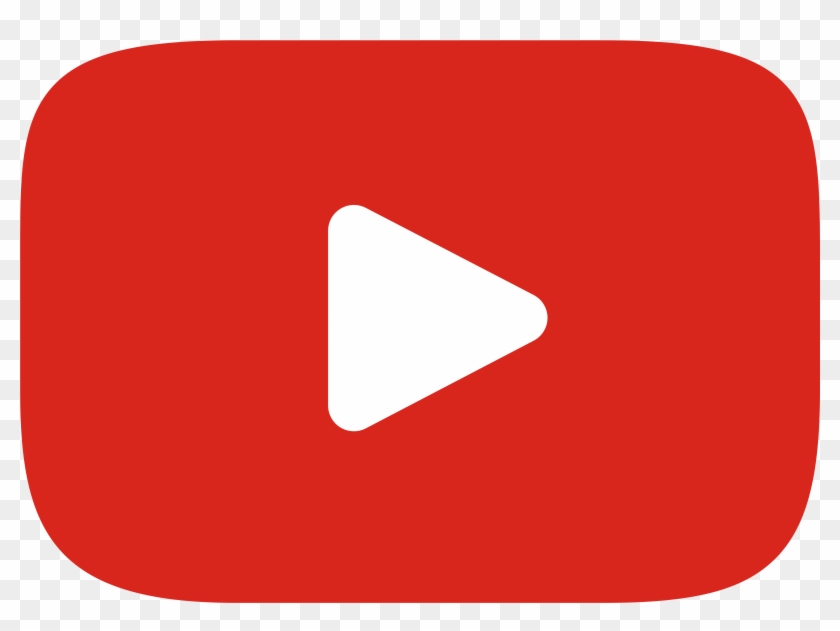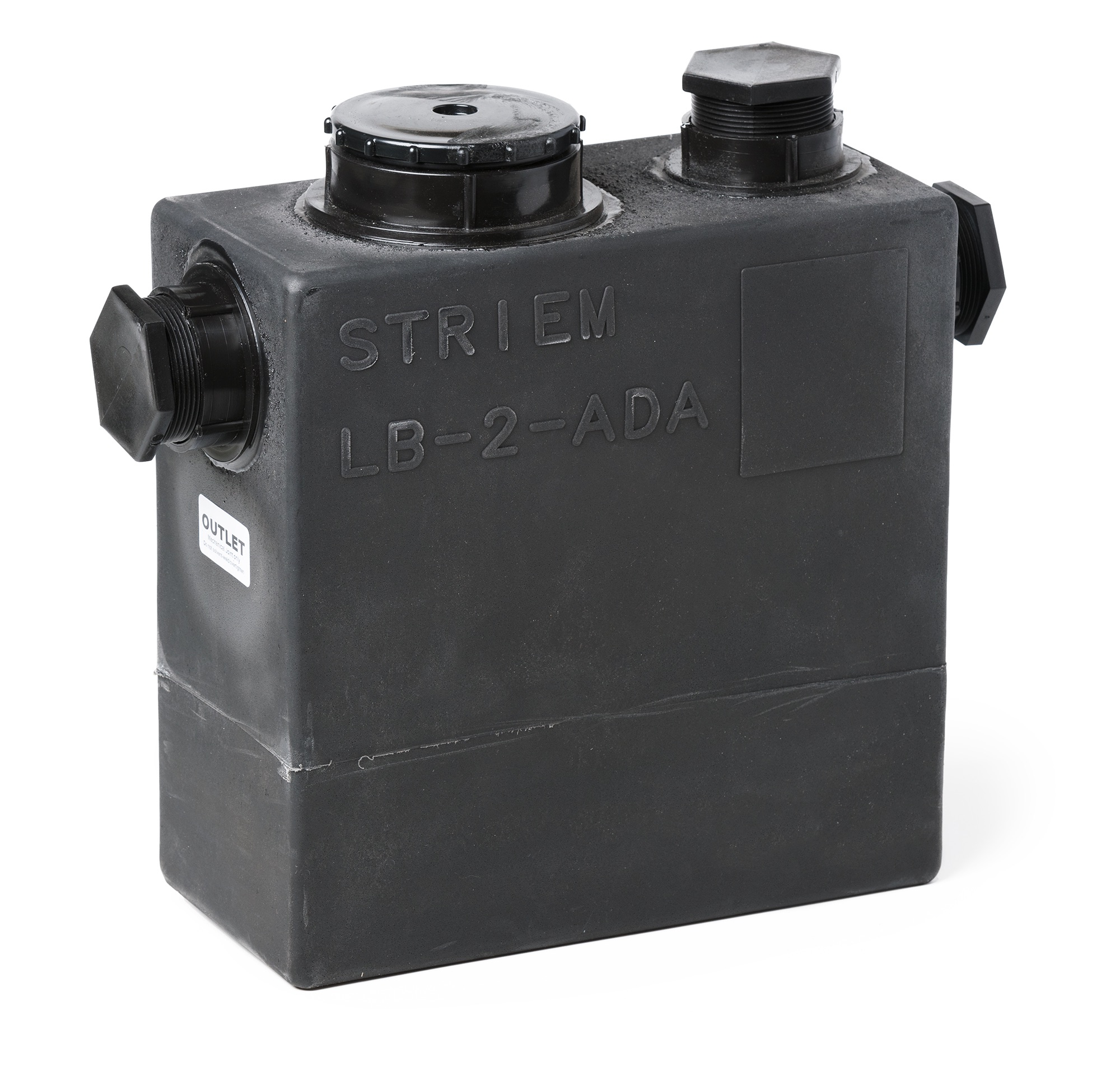 LB-2-ADA | $620 list
2 Gallon Neutralization Tank for ADA Sink
Live
Product Lead Time:
3 business days
Lead time based on 18 units or fewer. For higher quantities, Contact Striem.
FEATURES
Built-in 1-1/2" and 2" threaded connections
Easy-access, hand-threaded cover
Inlet diptube serves in lieu of p-trap
Connections
DIMENSIONS
L x W x H
14" x 5 3/4" x 13 1/2"
MATERIAL OF CONSTRUCTION